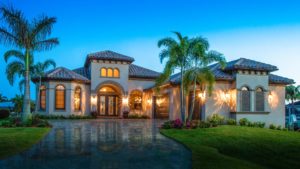 With thousands and thousands of real estate agents in the Central Florida area, how is someone to decide who to trust with one of their biggest investments?
With a few tips, finding a great real estate agent or Realtor in greater Orlando, Florida is easier than ever.
____________________________________________________________________________
• What is their experience? Someone who only does this part time "on the side", is new to the career, or new to the area, might not be the best fit for you. Some wisdom only experience can bring, so be sure that you are comfortable with the agent's local number of transactions.
• How do they market? This question is important for BOTH buyers and sellers. Sellers obviously want to sell their home for as much money and as quickly as possible, but in a multiple-offer situation, it is also important to properly market and advise buyers. A great real estate agent knows how to excel at both.
• How well do they know the area? Excellent real estate professionals will have a good working knowledge of the local market. This helps with not only understanding the market, but also with guidance on things such as the suitability of neighborhoods versus client requests. If you are moving to an area, a round understanding of the pros and cons of particular neighborhoods can help guide you to your dream home.
• How did you hear about them? Great agents will have a ready to-go list of referrals and testimonials, or were referred by someone directly. Although online websites and yard signs can make you aware of an agent, research them thoroughly before committing.
Caution: Be aware that unless the referrer has personally used them for their services, they might be just trying to help out a friend or family member. While noble, it could create issues if the referral isn't as qualified as the buyer/seller requires. Agents require contracts so this is a bit more complicated to extract yourself from if you do not properly vet your agent prior to signing.
______________________________________________________________________________
If you are looking for a Realtor, real estate agent or broker in Central Florida, please call me, Gina Carbonetti, today at 407-928-0036 for an immediate response.